Something is wrong with me.  I liked all of these films.
Mini-Reviews: Angels' Share • Red Corner • Eden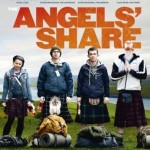 Angels' Share (2012) It bothers me that Netflix doesn't have a "UK Tall Tales from the  Pub" category.  You know:  Waking Ned Devine, Brassed Off, The Stone of Destiny.  I just love this stuff — Jolly old cinema about Jolly Old Anglo/Ireland, especially if there are stone walls and country pubs and cars that run short of petrol waiting for the sheep to pass by, only to reveal some buxom shepherdess doing the earthy Maureen O'Hara thing…
But I digress…
Robbie, (Paul Brannigan), plays a scarred, thin, lethal street scrapper spared from a long prison sentence and consigned to "community pay back" work, along with several other wayward types, whose offenses, when read back to the courtroom are made 10 times more hilarious via the magistrate's dry  at-this-distance summary.   Expecting the arrival of his first child, and imminent return to prison even if he defends himself against former enemies, not to mention a stone-fisted future father in law willing to shell out 5,000 quid  to get him out of town, Robbie accepts an education in Scottish whiskey from Harry, his pay-back work supervisor, masterfully played by John Henshaw.   The story of mild, though morally compromised, triumph that follows is also an education in the making of fine whiskey, a kind of Bottle Shock for the hard spirits crowd.   Language warning:  these guys curse better than a Scottish sailor loosening knots in an ice storm.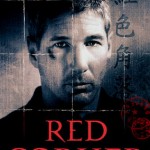 Red Corner (1997) Okay, I'm not a Richard Gere fan, but he doesn't get in the way too badly here.  It's a brutal picture of both China's barbaric legal system and a testimony of how absurdly proud they are of that barbaric legal system. (They don't make a lot of these movies, these days, do they?  We must owe them too much.)   Bai Ling, playing Shen Yuelin, the court appointed defender, is just a heart breaker, and Richard Gere certainly doesn't appear capable of absorbing her intensity, but like I say, the film, thankfully, is not about Richard Gere.  It's about that millenia-old monolith called China.
Warning: cheesecake, brief tryst, violence.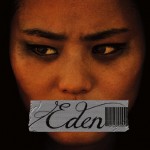 Eden (2012)  Anger alert: take your blood pressure medication, if you need it, or do your breathing exercises while watching this film about the sex trafficking of  teenage girls, based on the real life story of Chong Kim, the 1995-1997 prisoner of a domestic exploitation ring.    (You're going to want to see someone executed.)  Jamie Chung in the title role, "Eden" plays a nineteen year old Korean American girl, helping out in her parents store, when a friend tempts her into using a fake ID at a local bar.   When Eden accepts a ride home from a stranger, her life becomes living nightmare, chained up in a remote warehouse in the Nevada desert, in the grip of a dirty cop played very well by Beau Bridges.   Despite the lurid subject matter, the film doesn't pander.   The traffickers routinely pass themselves off as undercover law enforcement, arresting girls on drugs, and there's a creepy credibility to their control mechanisms.  The language is brutal, the violence is real, and the implied acts of prostitution are unseemly, (though not actually depicted), but if you want a scared-straight lesson in the dangers of the modern world, this qualifies.