Mini Movie/TV reviews..
Over my vacation, I discovered Google Play on my Android, and it's shaping up to be a really solid streaming choice for film and television geeks like me.
Disclaimer:  I watch a lot of film and television because I produce the stuff and I learn from other craftsmen (with bigger budgets!), but unless I say so specifically, I don't make any claims about a story's "family-friendly" nature.  The Bible, let's face it, wouldn't meet many family media guides today, so viewer beware.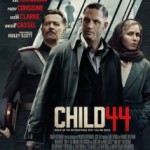 Child 44:  In Stalin's Soviet Union, the official party line demands that everyone see homicide as a side effect of capitalism, but there's a problem: someone is killing young children at train stations, and no one can find a capitalist for a thousand miles in any direction.  A masterfully well executed picture of life inside a totalitarian, Marxist hell hole.  Starring:  Tom Hardy, Gary Oldman.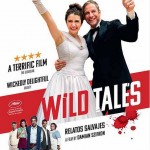 Wild Tales: (Spanish with English subtitles) Six short stories of revenge, road rage, and interpersonal mayhem.  If you are tired of tedious minimalism and a camera that lingers on potted plants (both human and botanical), this is one wild romp — alternatively hilarious and deliriously awkward.  Any director that sees something heroic in fighting city hall, and the tax man, with explosives must appeal to my inner son of liberty.  The visual experience here is incredibly intimate, likely the most connected you will ever feel with a lively Spanish wedding, even if you attend one.  Directed by Damián Szifrón.  Not for the kids.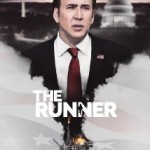 The Runner:  they say Nicolas Cage is short on cash and he needs to work.  That might explain this tedious story of a congressman compromised by his zipper and, yet, still desperate to help the Louisiana fisherman devastated by the Gulf oil spill. (Isn't that sweet?) I'm not really sure why I finished watching this film, except to see the caboose fly over the rest of the wreckage.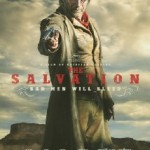 The Salvation:  Mads Mikkelsen plays a refugee from European warfare, settling in the west and reunited with his family when a pair of stage coach thugs threaten his family.  The ensuing revenge tale is gloriously shot, complete with the smoking thunder of light shafting into the crawl space after a shootout.    Jeffrey Dean Morgan plays the man in the black hat with credible venom, and you can be forgiven if you want all the bad guys dead.  It does what a western is supposed to do — it delivers justice.
Little Boy:  On the verge of World War II, a small boy, the village runt, has only one real friend — his father, James Busbee, (Michael Rapaport).  The war, however, calls him away, and the child will do anything to get him back, including learn how to forgive. Got me.  I wept. Family appropriate.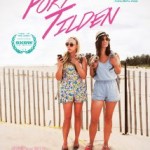 Fort Tilden:  I have absolutely no excuse for liking this crude, slutty ode to selfishness and dissipation, but I found myself laughing all the way through.  Two twenty-five year old New York women, unable to decide what to do with their lives, can't even decide how to get to the beach.  It's "Girls" but with an intelligent script, and a sense that something is terribly wrong in Gotham.
(Very much NOT for the kids or teenagers.)
More mini-reviews tomorrow:  Escort, Ex Machina, The Gunman, Focus, While We're Young, William Shatner Presents — Chaos on the Bridge, Manglethorn, Wayward Pines, Closed Circuit