The Freeze-Dried Adolescent
A kid recently scolded me for posting music on Facebook.  He wanted to know how a grown man, with six kids, could spend so much time sharing music with his friends. Well, it got me thinking about an age-divided culture..
Over some good Chardonnay last night, I self-healed on music therapy:  you know the drill — pick a tune, warm up to the beat,  share it on Facebook, collect all your friends' memories, and bask in the mutual soul fire of your collective good taste.  You are all the same tribe, after all — the same spirit village.  You would all happily follow William Wallace across the bloody fields of Bannockburn — based on your shared devotion to "Love Grows Where My Rosemary Goes" by Edison Lighthouse.
Something like that.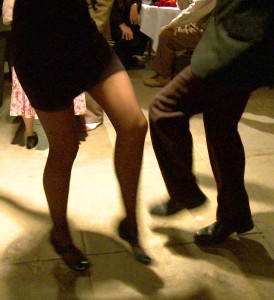 Well, it may only be a virtual tavern night, but it is a party, and it is something of a public service.  The social media political scene can be frustrating.  Someone out there, after all, is wrong on the internet.   Some guy has been enduring Facebook abuse from a soul dead relativist, and then suddenly, via your Facebook stream, the Beach Boys are painting a picture of your life's love, with her arm around your shoulders, singing "Don't Worry Baby."
Thanks, responds the entire spirit village.  We needed that.
Now, I could waste hours doing this, (I have wasted hours doing this) and a few years ago a very concerned teenager wrote me a note, wondering about the propriety of my spending hours sharing music on Facebook.  I wish I saved the note.  It was a beauty.  The young man was a bit of a dweeb, but not altogether out of fashion.  Studiously forward-spiked hair, fem-jeans, mega-churched, and certainly capable of sharing a much more hip set of tunes with a much hipper spirit village.   But he wasn't really questioning my taste in music.  He was questioning why a father of six would be sharing music at all, for that long a time.  The spirit of the note was this:  what business did I have celebrating?
Adults should be sober, a little dull and worried, by his standard. They should be quiet on matters of pop culture, unless it takes the form of a round scolding, to which he would likely take issue, but at least he could then make fun of the scolding.  The notion of an adult actually enjoying pop culture triggered his rebuke finger.
Yet another teenager, who objected to my standard of being Facebook friends with my children's friends, lectured me about the origins of social media:  it was only designed for college kids, so they could share their ideas without adult oversight.  (Yes, he actually wrote that.)
Fathers and sons, mothers and daughters, have likely been arguing since Adam and Eve, but I think it might have taken the rigid age stratification (grade levels) of public school, along with an obsession over "age-appropriate" cultural material, and advertising, to create the kind of inter-generational contempt we now routinely experience:  Mallory's dad celebrating some tunes, and sharing them with friends on Facebook; that's downright embarrassing.
An age responsible for creating its own culture — the age of barn dances, tavern singing schools, cotillions, public balls — is less likely to have wondered why the old colonel is dancing with his wife out there, or to have sneered, for that matter, at the young debutante's first turn on the floor.   It takes a "tween" music label, in some measure, to create "tweens who dismiss teens" and a youth publishing industry to make teenagers too dumb to read adult literature.   Let's face it:  Could a fourteen year old David ever have slain the giant and cut off his head, if he were raised on Veggie Tales?
I don't pretend to explain the mysteries of why this has taken place, but I don't have to applaud it either, and in some measure, we should all be on something of a war footing against it.   My own rebellion against my mother's big band music was just dumb, in retrospect, because the stuff is plain gorgeous.  And her rejection of the Byrd's "Turn, Turn, Turn," was almost un-biblical.    (Sorry, Mom, love you;  let's blame it on Madison Avenue together.)  I'm guilty of ridiculing some of my kids' music — simply because it was marketed for teenagers.   It MUST be bad.
That's all just a silly surrender to generational divide and conquer.
We should be working for a collective, universal culture, a place where the old men can appreciate the young women dancing, and the young men can enjoy the conversation, and charm, of their aunts and older cousins.   The ages need each other.   Old age needs the energy and strength of youth, and youth needs the wisdom and experience of fifty or sixty Aprils.   There is no "youth ministry" in a real Crusade, and remember that wedding scene in Brave Heart?    The whole village was dancing to one band.
And for those of us who are churched, stop confusing a frown with holiness.   Get up and dance.   Celebrate God a little.   Have a drink with your son in law.  If you don't have anything to celebrate, you won't have anything to fight for either — and you'll create a tribe full of fem boys who can't understand why Dad's so happy.
—————————————————————–
P.S.  My party list last night:
"Man of Constant Sorrow," (O Brother Where Art Thou) "Cripple Creek" (Earl Scruggs), "The Weight" (The Band), "House of the Rising Sun" (The Animals), "Rhythm of the Rain" (The Cascades), "When You're Next to Me" (Mighty Wind), "Don't Worry, Baby" (The Beach Boys), "Turn, Turn, Turn" (The Byrds), "I'm a Believer" (The Monkees), "Go All The Way", (The Raspberries), "Love Grows" (Edison Lighthouse), and the ultimate happy-place tele-transport, "Brown Eyed Girl," (Van Morrison).