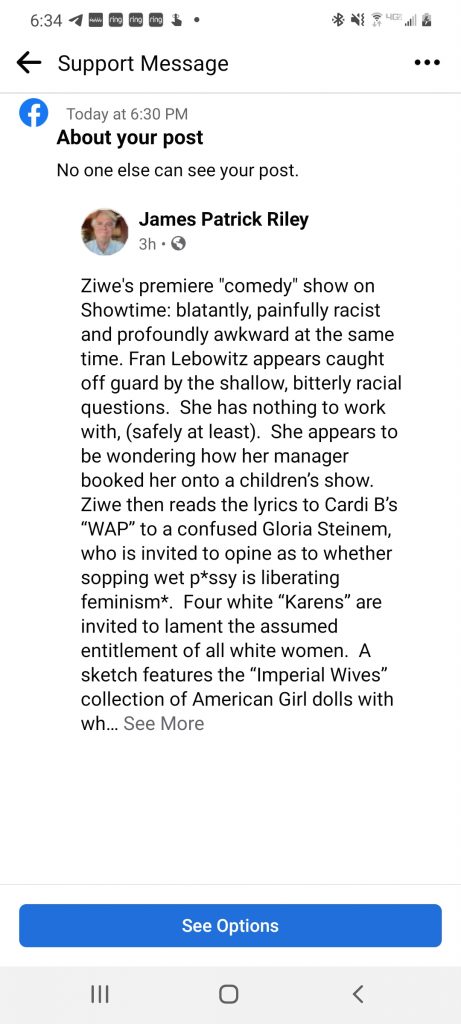 I think those of us who fancy discussion, reason, fair play, and even the right to ridicule bad ideas make the mistake of thinking other people do too.  There simply is no reasoning with the implacable Facebook Community Standards people — if they really are people and not bots.  So I'm done with Facebook, both personally and on behalf of my company.
It takes a while to sink in, but Facebook doesn't create any content, and it isn't worthy of the content I provide for them.  They make you and me the show, encourage us to build our audience on that platform, and never really allow us a direct relationship with our audience OFF the Facebook platform.  (Imagine, alternatively, a social media platform that required email confirmation in order to join a group or like a company page.  THAT would be a reasonable standard, but Facebook wouldn't have anything to do with that; they can yank your audience any time they get butt hurt.)
I will be here and here from now on.  Join my email list.