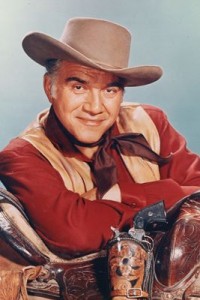 It's been a weird, weary week, folks.  I'm in the history business, after all, and history is taking a severe beating.  Everything has to be dismantled. Everything must go.  It's all on sale.  The pyramids, the ancient Assyrian relics–subject to the sledge-hammers of ISIS. Robert E. Lee needs to be hoisted off with a crane.  Don't say a word about it, either — or George Washington might be next. You racist.
I found this all profoundly depressing, but I also found myself on  vacation with my family, on the shore of this vast lake with my Bose speaker blasting "The Magnificent Seven." Good music leaves me feeling about 500 pounds lighter.  I was floating on the wine and the vast exuberance of the thing.  In the distance, I saw seven riders coming towards me.
"..wait," I thought, "it's a lake. How can they be, I mean…"
"Yes," a venerable old gentleman said, calming his mount, as the horse hooves splashed to a stop, "it is a lake."
"Lorne Green?" I said.  "I don't think you were in the Magnificent Seven."
"Who said anything about the Magnificent Seven?" he asked. "This is Ponderosa country.  You and your family are on vacation in Ponderosa country, aren't you?"
I hesitated.  "Yes, but."
"Be quiet," James Garner barked.   "Listen to him, son."
"Wait.  James Garner?  You weren't in the Mag–"
"Listen," Garner said.  "The theme song just set the mood.  Go with it."
"Life is hard," John Wayne volunteered, "It's harder if you're–"
"Stupid!" I volunteered.
"This is not Jeopardy," Dean Martin chuckled, pulling a flask from his satchel, "and by the way, this is just apple juice and ice tea.  I don't really imbibe when I'm on a gig–"
James Garner hit Dean with his hat.  "We're trying to encourage the boy, Deano."
Lorne Green looked at the other riders with great fatigue  The gravity of his Ben Cartwright stare silenced them.
"Jim," he said to me, finally, removing his hat, "it's all a very fragile thing."
"What is?" I asked.
"Our highest and best and brightest moments," Lorne responded.
I could absolutely swear he was getting choked up.  An otter poked his head up from the lake, ate one of the fish-sticks my son threw near the dock and this cheery otter presence seemed to encourage Lorne.  He chuckled at the little guy.
"We're fallen creatures," he said.  "No generation really gets it entirely right."
"Even the greatest generation," the Duke chimed in, reverently.
No one spoke for a moment. I tried to ease the tension.
"It's not time for you to speak," Jonathan Winters said.  "You just shush yourself, young man. You've been blogging and so forth. Just be quiet and learn something."
"The battle," Lorne continued, composing himself, "is the reward itself."
I must have looked horribly confused because one of the riders spurred a mount out of the shadows.  It was Flip Wilson.
"Understand?" he whispered, smiling.
They all pulled on the reins and turned their steeds around.  Lorne Greene was giving them a high, "forward!" signal.
"Wait!" I shouted.  "I don't get it!"
"You will!" screamed the seventh rider,  "You will!"
I could have sworn it sounded like Shelley Long.  She sounded so cheerful about it, that I wandered back into our vacation cottage and decided to tell all of you..
"..this too will pass.."